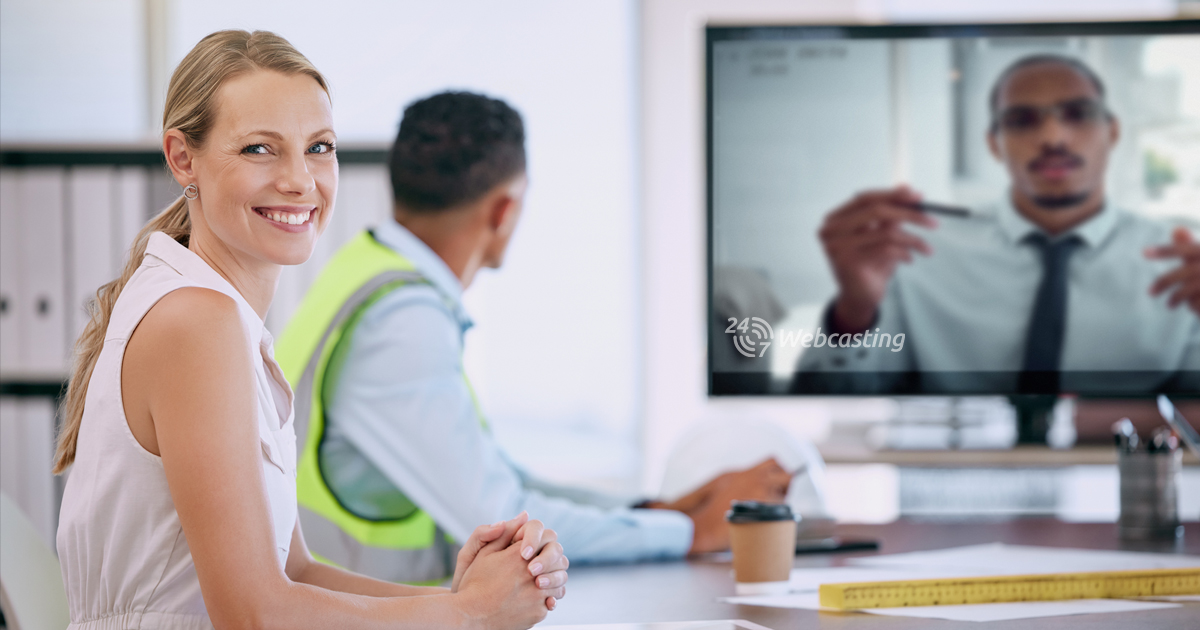 With the rise of remote work and virtual events, webinars have become a powerful tool for businesses to connect with their customers and share valuable information. But managing a successful webinar can be time-consuming and require expertise in various areas such as technology, content creation, and engagement techniques.
A couple of questions to ask yourself:
Are you looking for new ways to elevate your business and reach a wider audience?
Have you considered incorporating webinars into your marketing strategy?
That's where fully-managed professional webinars come in! In this post, we'll explore how these services can help maximise your business potential by providing top-notch support every step of the way. Let's dive in!
What are Professional Fully-Managed Webinars?
Fully-managed webinars are professional, online events that are executed by a team of experts. This type of webinar is ideal for businesses that want to maximise their potential and reach a larger audience.
A team of experts will work with you to determine your goals and target audience and create engaging pages, emails and audience consoles.
On the day of the event, a moderator will keep things running smoothly and ensure that your attendees have a great experience. After the event, we'll provide you with a comprehensive report detailing all the performance metrics.
Benefits of Professional Fully-Managed Webinars
Fully-managed webinars offer a number of benefits for businesses looking to maximise their potential.
First and foremost, professional webinars provide an engaging and interactive way to reach a wide audience with targeted content. Additionally, webinars can be recorded and repurposed as marketing or training materials, offering a valuable ROI for any business.
Perhaps most importantly, fully-managed webinars take the hassle out of planning and executing a successful event. From start to finish, our team of experts will work with you to ensure your webinar is a success. We'll handle everything from registration to technical support during the event – all you need to do is show up and deliver your content!
Technical Requirements for Professional Fully-Managed Webinars
Professional fully-managed webinars are a powerful marketing and sales tool that can help businesses reach their target audiences more effectively. In order to ensure that your webinar is successful, there are certain technical requirements that must be met.
First, you will need a reliable internet connection. This is important because without a stable connection, your webinar may be interrupted or even fail entirely. Additionally, you will need a webcam and microphone so that your audience can see and hear you clearly.
You will need to use a professional webinar solution in order to deliver an effective presentation. Please contact us for further information about the webinar platform.
Webinars are a powerful marketing and sales tool that can help you reach a wider audience, generate leads, and close deals. But organising and managing a successful webinar takes time, effort, and expertise.
That's where we come in!
At 247webcasting, we offer full-service webinar management services. We take care of the build and delivery and follow-up. All you need to do is show up and deliver your message – we'll take care of the rest!
Ready to get started? Here's what you need to do:
1. Contact us to learn more about our services and pricing options.
2. Schedule a consultation call with our team. During this call, we'll assess your needs and objectives and develop a custom proposal for you.
3. Once you've approved the proposal, we'll start working on your project immediately. This includes developing your branding and marketing materials and setting up your webinar platform.
4. On the day of your webinar, our team will be there to provide support and ensure everything runs smoothly. We'll also take care of all the technical details.
If you're looking for a way to take your business to the next level, consider implementing professional fully managed webinars into your marketing strategy. With the help of an experienced team, you can create high-quality webinars for your target audience, driving traffic and sales for your business.