Versatile solutions for all types of businesses.
Amidst the pandemic, it became clear that staying updated with online event standards was crucial. As a result, we have consistently adjusted our approach to remain ahead in the industry. Steering clear of the "blockbuster syndrome" allows us to sustain this level of excellence.
Instead of expecting our clients to conform to our services, we have made sure to provide a diverse range of options that cater to the needs of OUR clients.
Our webinars cater to a wide audience, offering bulk purchase options without the need for a subscription, as well as enterprise solutions with Pay-As-You-Go flexibility.
Browse our variety of solutions and take a look at our available pricing plans.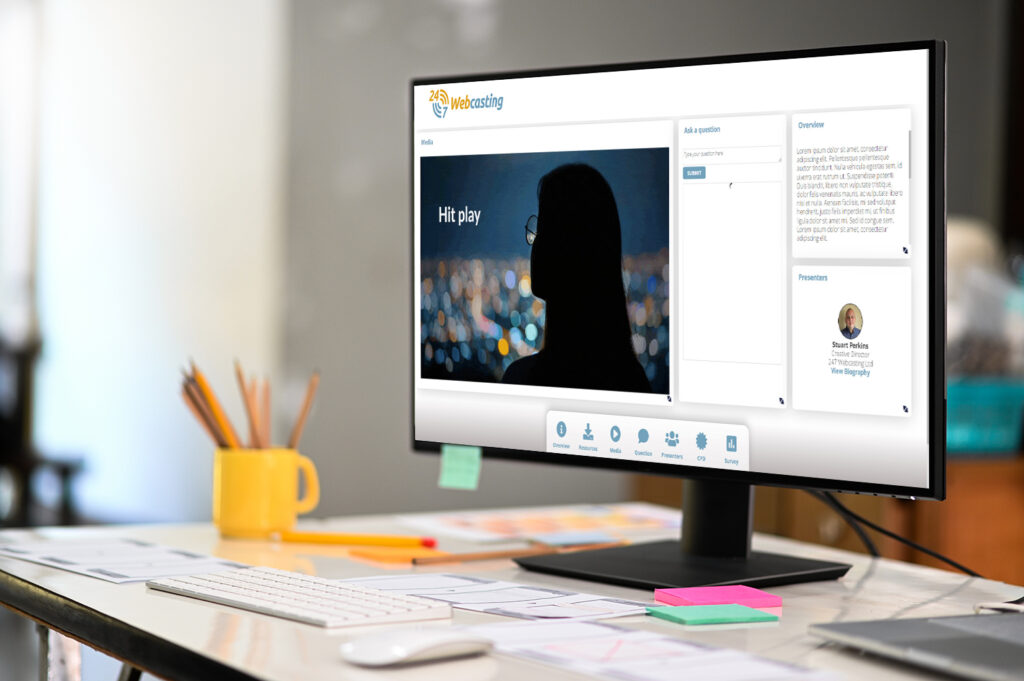 Unlocking webinar success requires the use of proper data analysis.
At 247Webcasting, we recognise the importance of data. It is essential to have performance metrics and engagement analytics in place to measure the effectiveness of marketing investments. Without this crucial information, efforts may prove to be fruitless.
This is the reason why our services include a comprehensive, user-friendly analytics program. It offers in-depth metrics and complete visibility to keep you informed.
The Insight Dashboard provided by 247 Webcasting tracks all attendee interactions, clicks, document downloads, and conversions in real time. It is also securely stored for post-event analysis, which is included in our services.
A valuable addition to your team!
Let us assist in easing the additional burden of planning and overseeing events through our comprehensive support packages.
By reserving one of our skilled webcast managers, they will become a valuable member of your team. Just complete the booking form and provide all requested details. Within 24 hours, they will construct your event for you.
Upon completion, it will be made available for your review and approval. Once given the green light, all promotion links and secure reporting will then be forwarded to you, enabling you to commence with promoting.
In addition, we provide comprehensive instruction to both you and your presenters through a detailed and concise session focused on improving speaking skills.
When the time comes to air your event, rest assured that we will be by your side. From coordinating invitations to making a 30-minute pre-call, we provide continuous support until the event concludes.
It's as easy as…
Book
Build
Broadcast.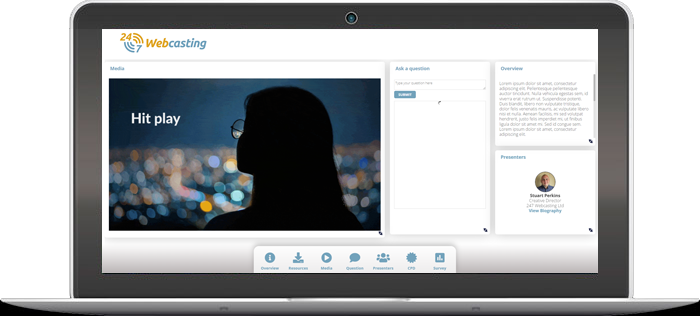 Maintain the attention of your audience.
The overall visuals of your event are crucial as they reflect your or your client's brand. From the registration page to the automated emails and thank you page, everything should exude an appealing, professional, and contemporary vibe.
However, the majority of time is dedicated to the audience console, also known as the "auditorium," which serves as the viewing area for the presentation.
The webinar should possess interactive features, a user-friendly layout, and a polished appearance. While some other platforms offer limited options for customisation, they all rely on a modular construction process.
While these layouts may work well for basic events, adding too many features can lead to excessive overlap, taking away from the main focus of the presentation and creating a cluttered appearance that may detract from branding. Our multi-layout system allows you to choose the most suitable layout for your event.