Professional fully-managed PAYG Webinars with Worldwide Technical Support
Your business is moving forward, is your technology holding you back? 
Gone are the days when off-the-shelf, one size fits all, generic Webinars were your only option, 247 Webcasting are here to provide something different. A highly customisable webinar platform.
Professional, easy to use, secure, and viewed straight from your browser, there are no downloads, no downtime, no complications, and no future commitment. Just simply great Pay As You Go performance, backed up by unrivalled Worldwide technical support.
And for those of you who want the cost savings of a multi-webinar package? We've got you covered too.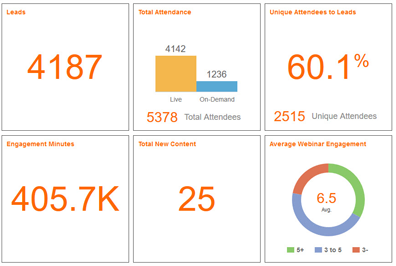 Data is the key to unlocking Webinar success
At 247Webcasting we believe the devil is in the Data. There is no point to marketing investment without the performance metrics, and engagement analytics, to measure its success.
That's why FastCast comes complete with an in-depth, fully comprehensive analytics programme that provides you with complete performance metric visibility, in real-time.
The FastCast Insight Dashboard records every click, conversion, question, document download, and interaction made by your attendees. All viewable in real-time during your event and safely saved for all the post-event analysis you desire, and all of this comes as standard with all FastCast packages, available exclusively from 247 Webcasting. 
Book it, Build it, Broadcast!
1. Book.
Using our simple booking form; fill out the necessary details (there's even a step-by-step guide to ensure nothing is missed) and submit them to our Webcast Team. We'll automatically create your account at the same time
2. Build
Our expert team will go ahead and build your webcast to your exact specifications.  Once the preview links and emails are created, and are ready and waiting for you to review and approve, we will send you an email containing your secure access, and we'll also add them to your account.
3. Broadcast
Once you're 100% happy, and have approved the links, our team will send you the audience URL used to promote your webcast, and that's it … you are ready to broadcast!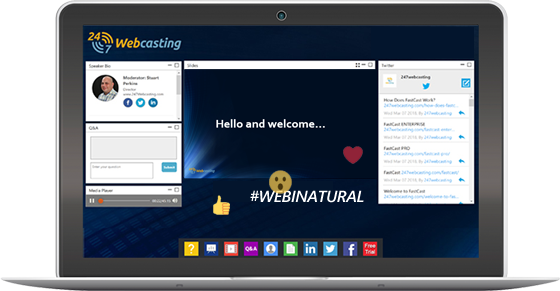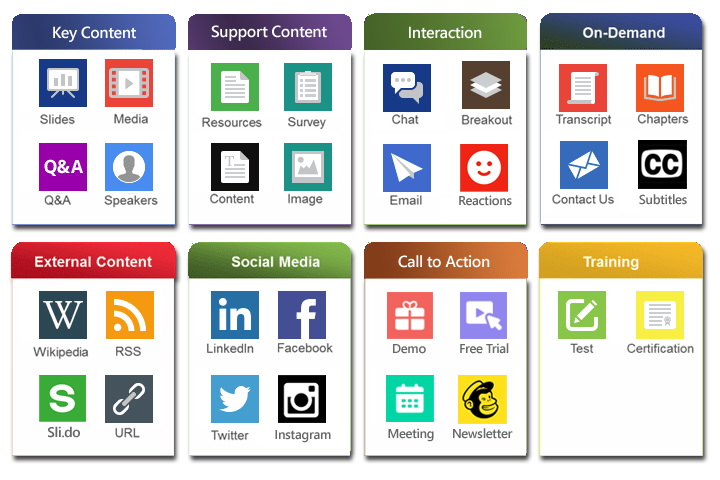 Keep your audience engaged with FastCast Widgets
Are your attendees' eyes glazing over at your presentation? Are your audience not listening to your insight? Is no one asking questions or interacting? Do you suspect their notebooks are covered in doodles during your Webinar?
That doesn't happen with FastCast.
Keeping your audience engaged, driving real-time interactivity, and involving your attendees on a personal level is key to an interesting, professional, and successful online event, that's why we have developed a comprehensive suite of over 30 Apps and Widgets to maximise engagement.
Live polls, real-time surveys, instant chat, social media integration, sharing, saving, multi-media, and much more. FastCast lets you create the Webinar you wish you had attended.
We're so confident that we really have built the best webcasting service, that we put our money where our mouth is with our Money Back Guarantee.
You'll love the service you get from 247 Webcasting. Promise.
We're so confident of this that in the extremely unlikely event that you are unhappy with the webcasting service you receive (it ain't gonna happen!), all you have to do is tell us and we'll give you your money back. No weasel words, no questions asked. Just honest-to-goodness great service.