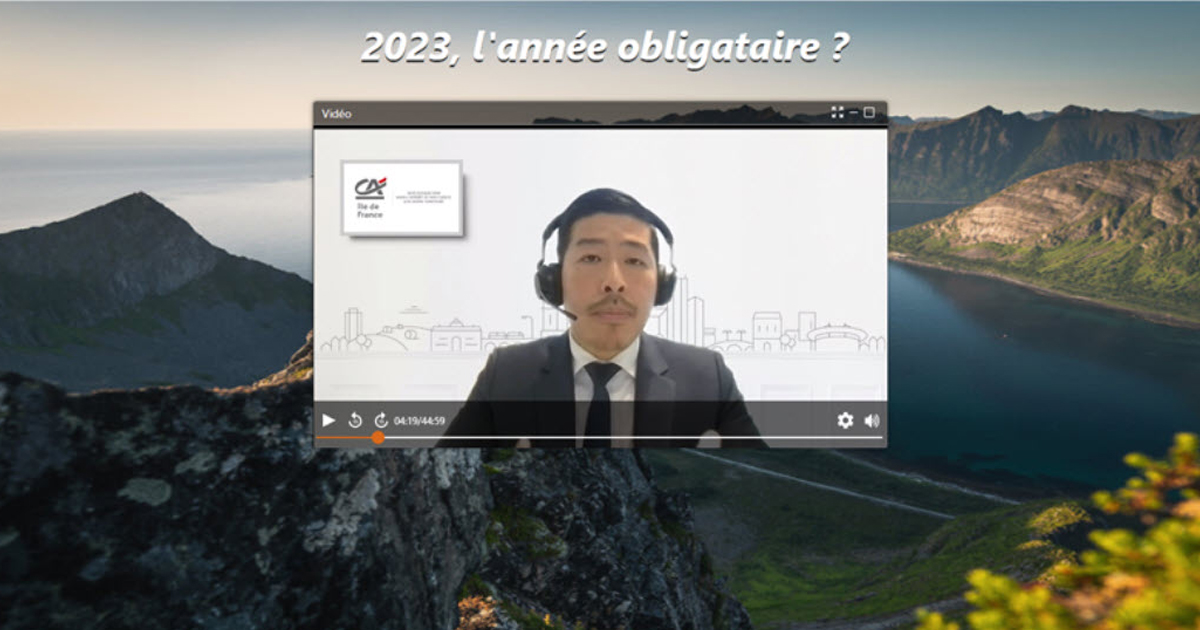 Covid-19 and the subsequent global lock-down disrupted our daily lives. One of them being the initiation of webcam conversations with friends, families and colleagues. It did not matter at the time what room you were calling from. Often at the disbelief of other callers.
At 247 Webcasting we have been running webcasts with webcams for some time now, years before the pandemic started. Because we deal primarily with B2B clients, most speakers would present from their office i.e. a professional environment.
We did notice though that during COVID more and more speakers wanted to use a virtual background. They had been using this feature on communication tools like Teams or Zoom and were looking for something similar on our webcasting platform.
We will therefore review the options as well as the benefits of virtual backgrounds if you have no alternative or this is a branding requirement. We will also highlight dynamic features to make your webcam presentation look even more professional. 
A branding exercise
Because we can customise the webcast console fully, some clients also relay the brand theme on their virtual background, here is a really good example with Premundi in France.
We always recommend to balance content and console design. That way your presentation stands out.  The lighter the slides, the darker the background image can be.
This is exactly what the team did in this instance with also a very subtle virtual background as you can see below.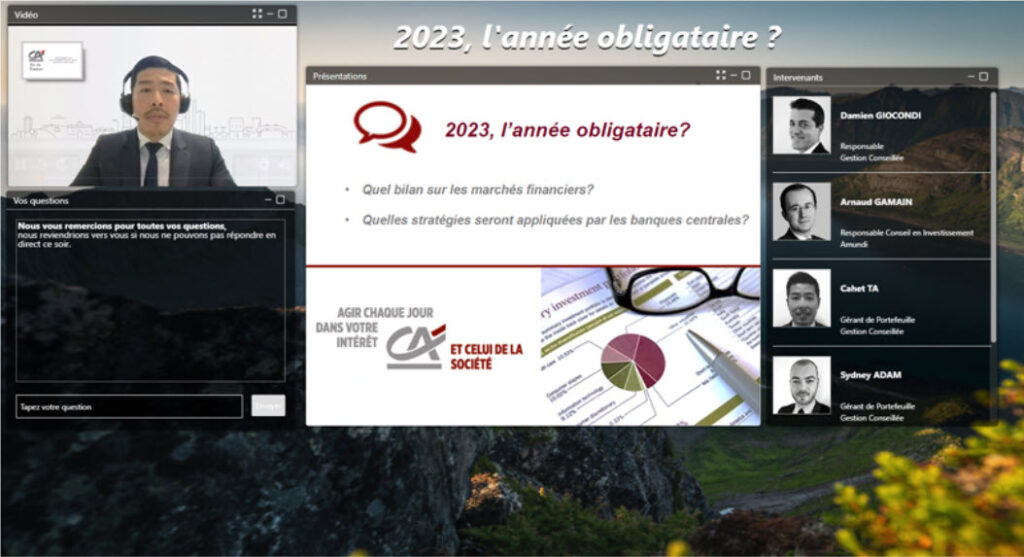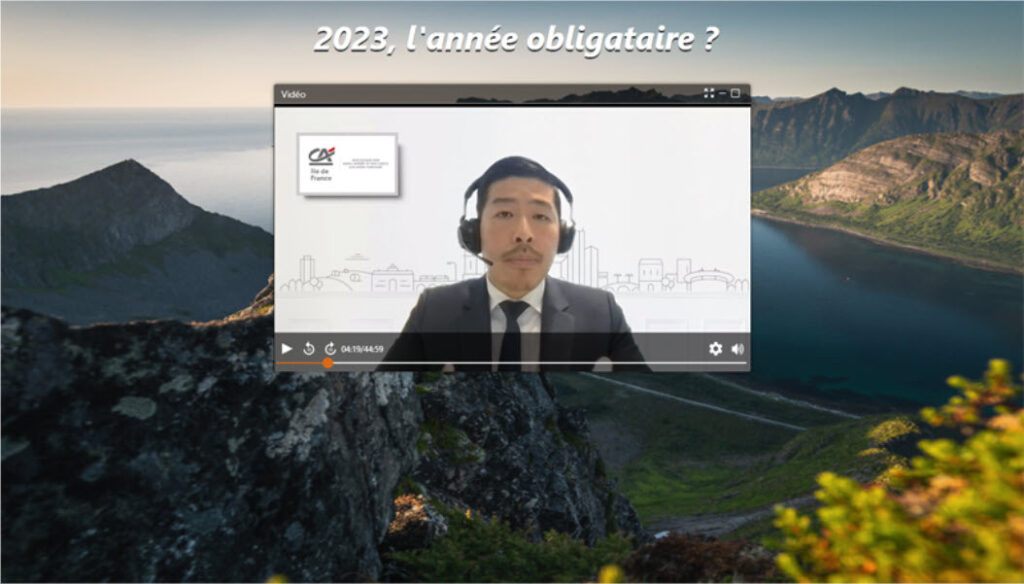 Is that a must have?
Unless this is a branding requirement or you are presenting from a busy office, we would still recommend the use of a virtual background. You can send your own virtual background to your webcast manager. It will be uploaded in advance and can be tested during your rehearsal.
Remember to wear colours that contrast well enough with the paint on your real wall. The virtual background will look better. In terms of requirements, you can send an image in any of these formats: JPG, PNG or BMP. The dimensions are 1280 x 720 pixels.Some clients also have roll-up banners that can be pulled in their office too. Here is another good example. They can be costly though.
Live banner to introduce speakers
Probably equally important and this is a new feature too, we recommend introducing each speaker with a live banner. They usually display their name and job role or organisation name when you have speakers from different companies.
The colours, the width and the fonts can be customised. We usually display them for 5 seconds at the beginning of each talk. You could also use them for each section of your presentation or to highlight the Q&A session. For example: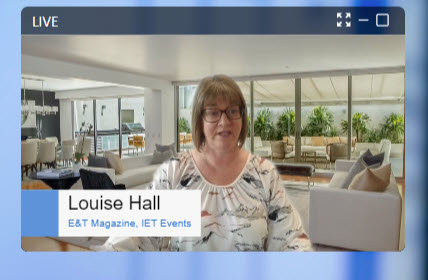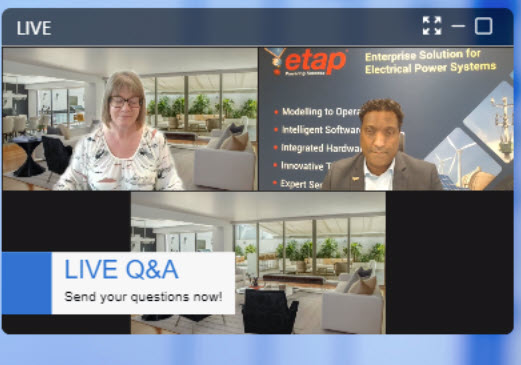 LIVE Q&A
Submit your questions now!
And now, to answer your question: if this is a gimmick?  Definitely not! It will help your webinar stand out, yet it is optional. We have seen very nice office settings so why not show off your real decor if you think it is worth it?