Bringing digital engagement to physical events is an excellent way of maximising attendance. This can be done by incorporating a wide range of digital elements, such as livestreams, virtual reality, social media integration and more. All these digital aspects will result in a heightened experience for those attending the event, enabling them to make the most out of their time spent there.
Connect with your virtual and physical audiences through hybrid engagement. Utilise 247Webcasting to give your attendees a uniform interactive experience. They can simultaneously follow live keynote speeches, respond to polls and surveys, explore digital content, request sales meetings and free trial options, or get involved in group networking by entering breakout rooms.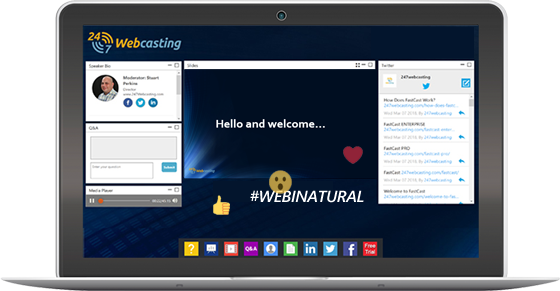 Our webinar platform is designed for hybrid events in which you can combine live and virtual content. With our platform, you can join the audience of a live event from anywhere in the world. Streamline and manage your event with our hybrid technology that allows seamless integration between in-person and remote viewers.
The platform enables you to gather data related to participants' involvement, purchase intent and build prospect engagement profiles, whether they are attending in-person or remotely. Utilising a unified platform, you will be able to track all types of attendance and gain insights that can be used to customise the experiences pre-, during and post-event.
This program offers a number of perks, such as increased productivity and improved morale. Additionally, participants can look forward to more efficient operations and restored enthusiasm for the job.
We are bringing the digital world to the physical one. We are merging virtual reality and our day-to-day realities, creating new experiences that will astonish us all. By combining physical objects with technology, we can create innovative solutions and thrilling possibilities.
Unlock the potential of digital platforms, gaining extended reach, ongoing communication with customers, first-hand data and the ability to integrate with physical events.
Hybrid engagement is a combination of virtual and in-person contact that provides an innovative approach to connecting people. It is a way to keep in touch with each other that mixes digital communication with physical interactions. Hybrid engagement offers an enticing mixture of digital contact and face-to-face encounters.
Attendees experience common presentations, explore the same digital content, get involved in Q&A, polls and virtual breakouts.
The combination of data sources creates an integrated dataset that provides a better view of the world. This combined database offers a single, comprehensive overview of the many disparate elements that shape our environment. The integration of data enables us to combine different points of view and create a more holistic perspective.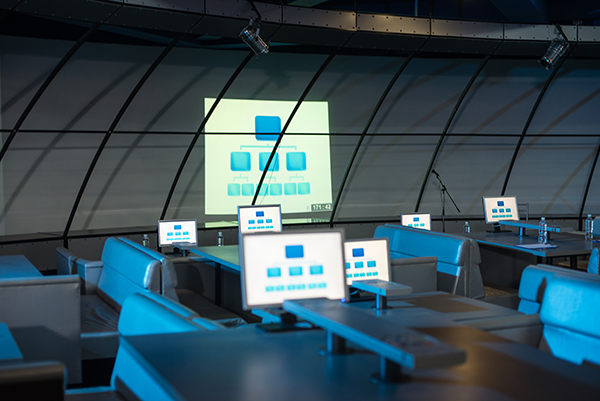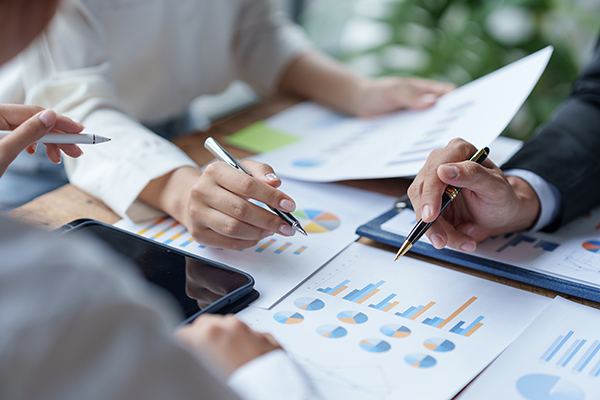 Gather data on individual involvement and purchasing indicators, building profiles for both physical and virtual participants.
Our team provides video and production support, from concept to completion. We offer services such as scripting, pre-production planning, shooting and editing of your video program.
We provide several streaming possibilities, with full broadcast-standard video, while our production staff can support both in-person and virtual site needs.
Flexible Registration, design registration pages for both in-person and virtual attendees. Incorporate QR codes and combination lobby pages to monitor attendance of those at the event and participating from a distance.
Broaden the horizons of physical events by utilising both in-person and virtual options as well as on-demand access. This will ensure global audiences are able to join in.
Hybrid events are made simpler with the use of user-friendly tools. From organising registration to delivering conference sessions, these solutions enable organisers to create enjoyable and successful virtual and in-person experiences.
Attendees of an in-person event can gain access to the hybrid event console with ease, thanks to a QR code that opens the session automatically when scanned.
Enable hybrid mode for lobby pages, to let viewers identify which members of the audience are remote or at the venue. Effortlessly facilitate both audiences accessing the event simultaneously.
Develop a webinar experience that transitions for all audiences, permitting in-person participants to engage in polls, group chat, obtain resources and more.